As industry standards are updated and our understanding of Nitrogen oxide (NOx) activity in our atmosphere expands, the BEHR model is iterated and improved to reflect these advances.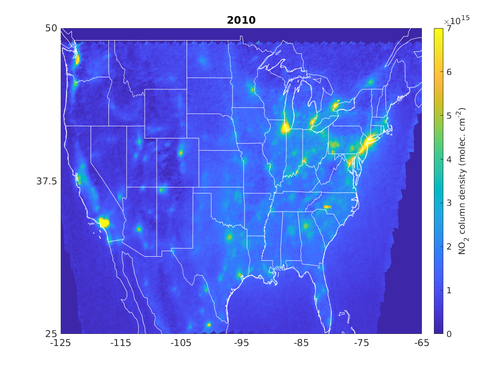 Cited/referenced papers on project page:
- Laughner, Zhu, and Cohen: Evaluation of version 3.0B of the BEHR OMI NO2 product, Atmos. Meas. Tech., 129-146, 2019.
- Laughner, Zhu, and Cohen: The Berkeley High Resolution Tropospheric NO2 product, Earth Syst. Sci. Data 10, 2069-2095, 2018.
- Mak, Laughner, Fung, Zhu, and Cohen: Improved satellite retrieval of tropospheric NO2 column density via updating of air mass factor (AMF): case study of Southern China, Remote sens. 10, 1-23, 2018. 
- Liu, Mizzi, Anderson, Fung, and Cohen: Assimilation of satellite NO2 observations at high spatial resolution using OSSEs, Atmos. Chem. Phys. 17, 7067-7081, 2017
- Laughner, Zare, and Cohen: Effects of daily meteorology on the interpretation of space-based remote sensing of NO2, Atmos. Chem. Phys. 16, 15247-15264, 2016.